Apple iPad Repairs in Liverpool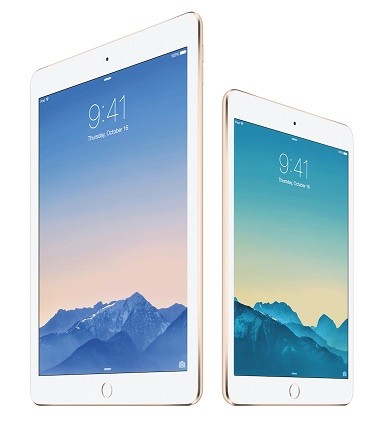 At The Phone Surgery we pride ourselves on being Apple trained. We havent been trained by Apple (do business can be trained by Apple so be wary of anyone that claims they have) but we have been trained through experience. For over 10 years we have been repairing tablets and since the first Apple iPad arrived back in 2010 we have repaired every single iPad for every single issue known to mankind from the most popular smashed screen to liquid damage to broken buttons.
We repair all iPad models from the 1st iPad to the iPad Pro. All repairs are guaranteed for at least 3 months and we can repair most repairs the same day usually within the hour.
To push further on our claim of iPad repairs we not only repair them but daily we upload our pictures of before and afters on our Facebook & Google+ pages. Still not convinced? We also have a Youtube page which shows off our videos of our Apple iPad repairs.
Plus if for any reason we dont have your iPad replacement parts in stock we guarantee to receive them the very next day, much quicker than any other repair shop in Liverpool.
As the saying goes you get what you pay for and with us its Quality, Value and Service. With over 10 years experience as a repair shop we know how to treat our customers and we know exactly what you want - honest repair, good quality parts (both genuine and high quality copies) and good customer service both during and after repairs.
Heres a list of our most common iPad repairs in Liverpool:
Smashed screens (usually just the glass on top - digitizer)

Cracked LCD's (the LCD is what displays the images and sits underneath the glass)

Broken charger ports (usually either not charging or charger needs to be held at a angle to gain a charge)

Forgotten passwords (a simple wipe of the iPad however iCloud details are needed to ensure hasnt been stolen or found as lost)

Liquid damage

Damaged buttons (buttons not pressing in or working at all)

iTunes logo (usually software related)

Dodgy repairs (get a repair done correctly after being somewhere else or a home repair)
No appointment is necessary for any of our repairs specifically iPad repairs, simply pop down our fully insured premises at 181 County Road, Liverpool, L4 5PB or call us on 0151 530 1050.